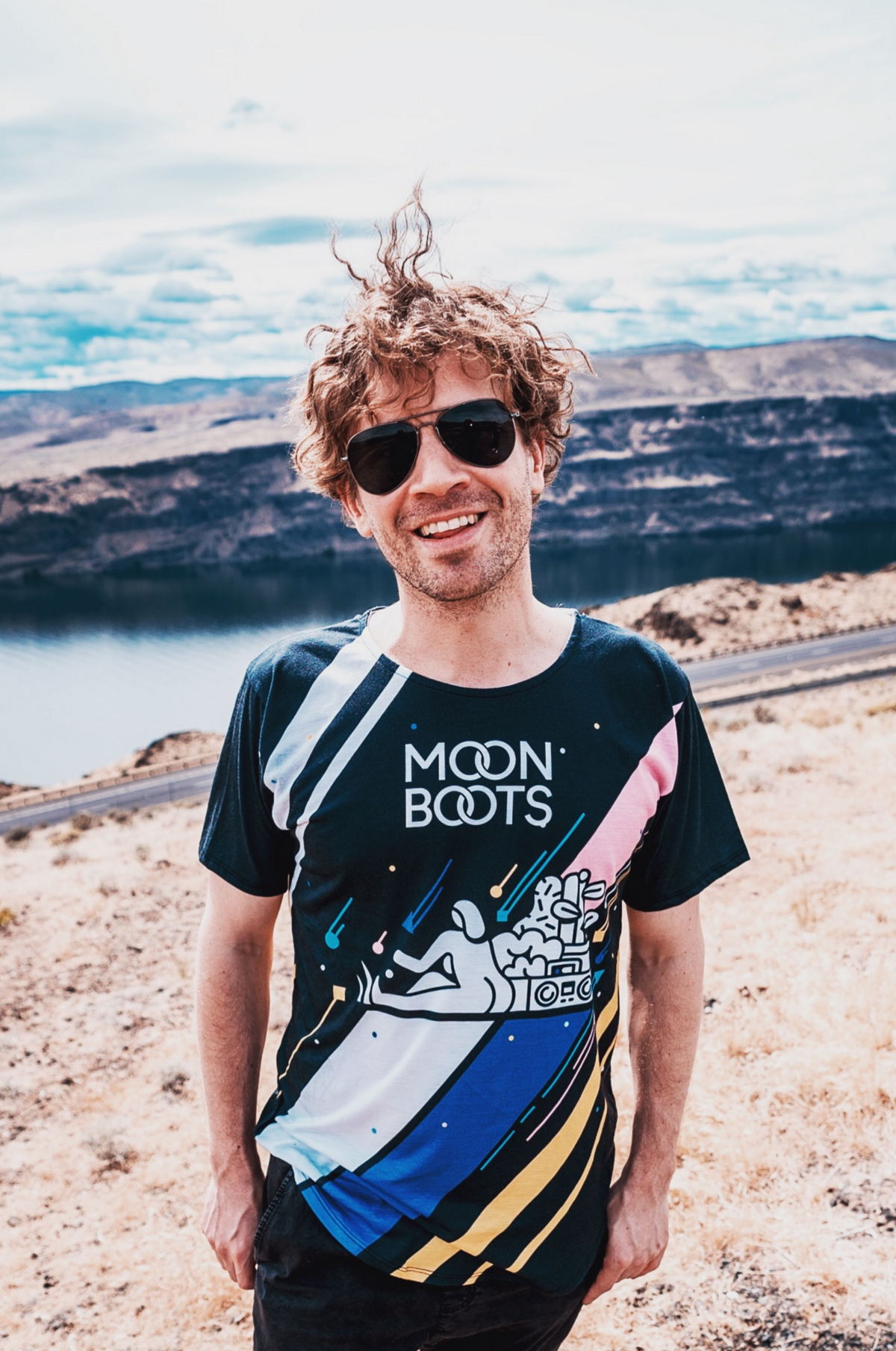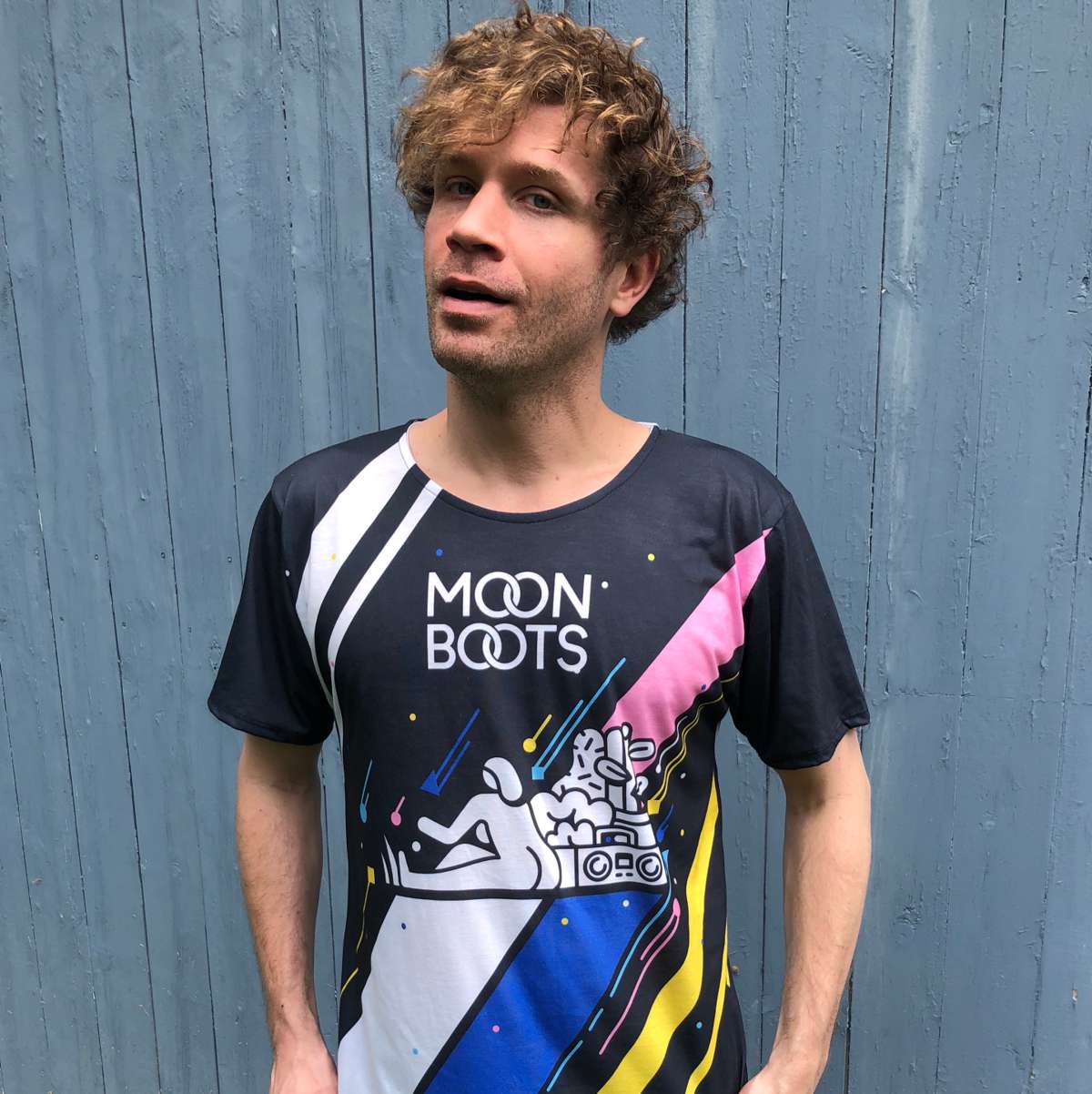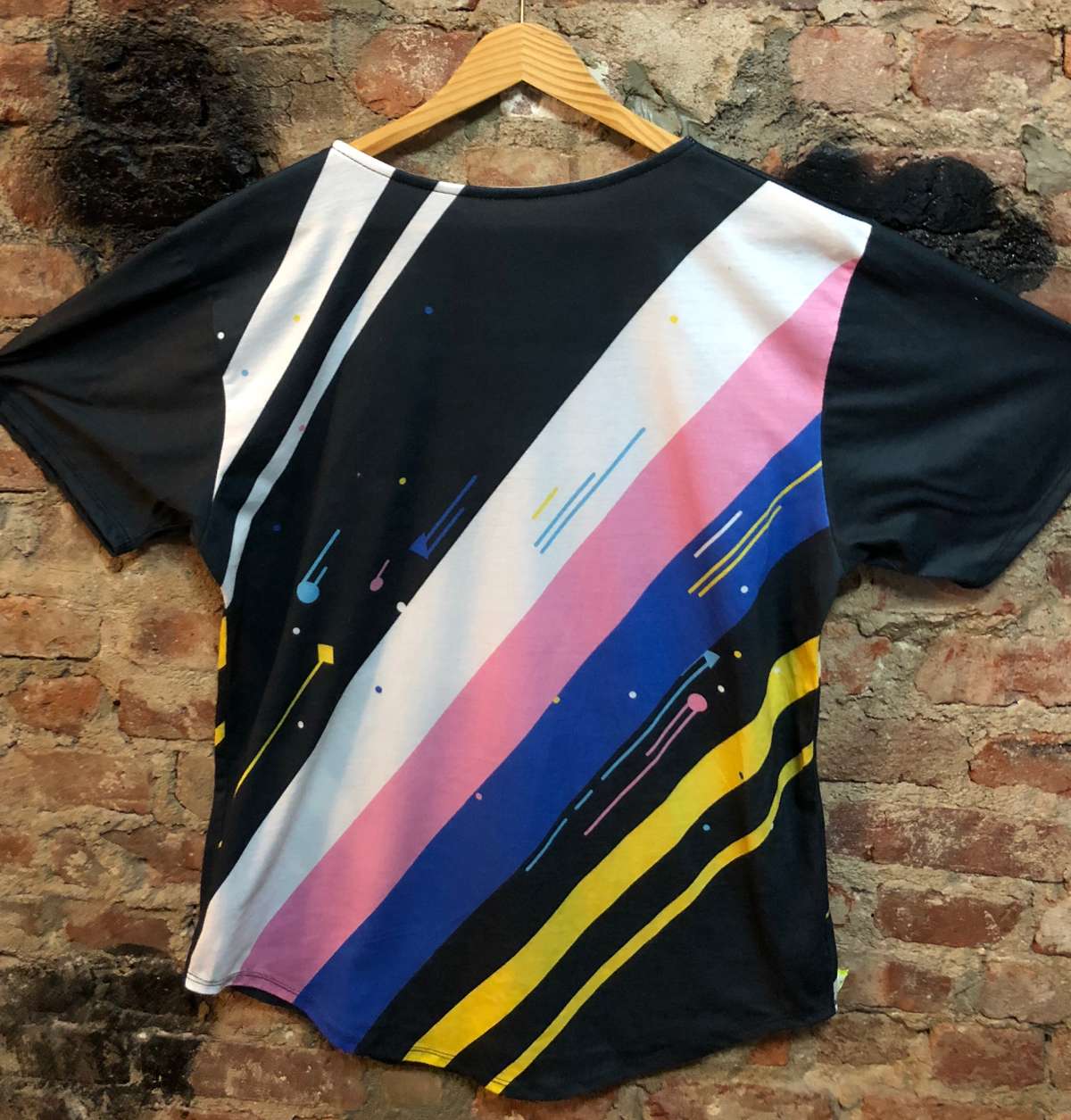 Boots On Tape T-Shirt (XL & XXL Only)
Each shirt is individually screen-printed on a lightweight, high-quality cotton/synthetic blend and hand-sewn by HD Clothing in Los Angeles.
Unisex sizes — note these run looser than the "First Landing" T shirts. Men's fit true-to-size for a relaxed fit. Pete is wearing a size Medium. Limited run, get yours now!